Basement Flooded? Sump Pump Installation & Repair
Sump Pump Installation, Service & Repair in Highlands Ranch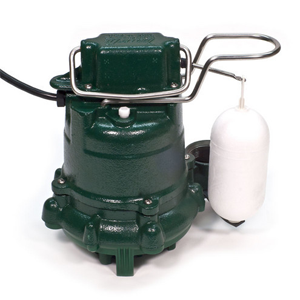 Thought about your sump pump lately? Probably not. Most people don't think too much about this important component of their plumbing system. Sump pumps move water from the lowest part of your home to the outside, stopping flooding and water damage to your basement or crawl space. If your sump pump fails, repairs can be costly — so call for professional sump pump repair at the first sign of problems.
What Can Cause Sump Pumps to Fail?
Improper installation
Problems with the switch
Clogged drain lines
Power failure
Maintenance Issues
Have questions about getting a sump pump alarm or backup system? We can help with that too.
Whether you need to replace your old sump pump or you are getting a new unit for your home, the professional plumbers at The Plumbing Source can help. You can count on us to find the best pump for your needs and make sure that it's properly installed. And, all plumbing installation and repair is 100% guaranteed.
Installing, Repairing and Maintaining Sump Pumps in Denver since 2008.
When you need a sump pump installed or repaired, give us a call.
Need a Plumber? Give Us a Call
A+ Rating at the BBB

Contact Us
5922 E County Line Rd. Highlands Ranch, CO 80126
303-694-4306
[email protected]
tpscolorado.com
5922 E County Line Rd.
Highlands Ranch, CO 80126