Toilet Repair & Replacement in Highlands Ranch, CO
Is Your Toilet Broken, Leaking or Constantly Running?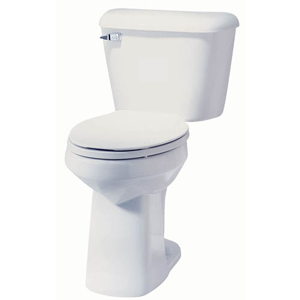 When your toilet isn't working properly, consult a professional plumber to see if it can be repaired or needs to be replaced. A  good plumber will be able to tell you when it is more cost effective to replace the toilet rather than fixing the existing one.
There are a lot of options available to you when looking to replace your old toilet – you'll find toilets that are two piece (most common), one piece, wall hung…not to mention that you need to consider bowl size and shape and toilet height. There are also a variety of flushing options – dual flush, assisted, gravity and low flow, as well as smart and self cleaning toilet. With all of these options it's nice to have the expertise of a professional plumber to help you decide what to choose.
Signs That You Need to Replace your Toilet
Toilet clogs and overflows frequently
Constantly running or spontaneous refilling
Poor flushing power
Leaking or trickling sounds in tank
Bowl or tank is cracked
Toilet wobbles and is unstable
A new toilet will be more efficient, more attractive and function better than your old, worn out toilet. Call us to learn more about replacement options. The  professional plumbers at The Plumbing Source, LLC will come to your home to determine the problem with your existing toilet, and give you several affordable options to choose from. We will remove your old toilet and install a new one quickly and with no hassle on your part. Call us if your toilet is leaking, or having trouble flushing or filling. We guarantee all toilet repairs 100%, so you know  that once its fixed, it'll stay fixed.
Need a Plumber? Give Us a Call
A+ Rating at the BBB

Contact Us
5922 E County Line Rd. Highlands Ranch, CO 80126
303-694-4306
[email protected]
tpscolorado.com
5922 E County Line Rd.
Highlands Ranch, CO 80126