Bathroom & Kitchen Remodel and Upgrades
Upgrading your Kitchen or Bath? Give us a Call.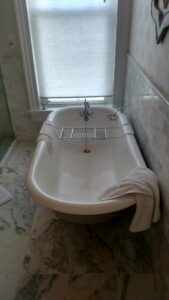 As a homeowner in Highlands Ranch, you understand the importance of living in a home that reflects your personality and grows along with your family's needs. Sometimes that can require changing one or several rooms in your house or renovating your outdated plumbing system.
Whether you want to remodel and upgrade your home to raise the market value, or you simply feel it is the right time for a change, the experts at The Plumbing Source will assist you in every step of the way and make the process as convenient and cost-efficient as possible.
During our years in the plumbing business, we have forged strong relationships with numerous remodeling contractors and suppliers. We can either recommend these partners or work with your chosen contractors to renovate the plumbing systems for your residential remodel project. Either way, we will collaborate to come up with best choices that meet all budgets.
We handle all renovation tasks in your bathroom and kitchen remodels. These include the repair or upgrades of fixtures, faucets, sinks, toilets, piping, dishwashers, tubs, and more. Call us to ensure you have a new plumbing system to go with your remodeled home.
Call The Plumbing Source for Affordable, Reliable Plumbing
We've been taking care of plumbing problems for residents and businesses in Highlands Ranch, Parker, Lone Tree and south Denver since 2008, and are proud of our A+ Rating at the BBB. We have great reviews on Google and Yelp, and guarantee all plumbing repair. The Plumbing Source, LLC – plumbers you can trust.
Need a Plumber? Give Us a Call
A+ Rating at the BBB

Contact Us
5922 E County Line Rd. Highlands Ranch, CO 80126
303-694-4306
[email protected]
tpscolorado.com
5922 E County Line Rd.
Highlands Ranch, CO 80126