Start a Great Career at The Plumbing Source, LLC
The Plumbing Source, LLC is your #1 Choice for Plumbing Repair.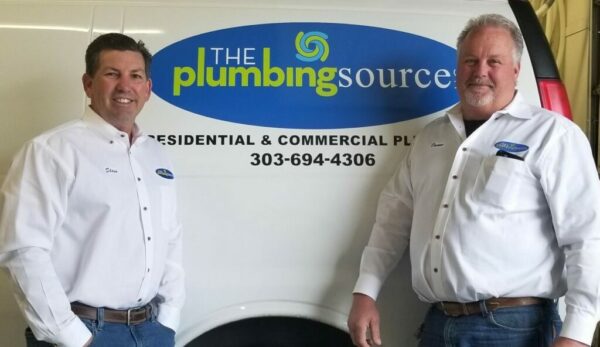 Ready for a Change?  Want for a Job with a Future that Pays Well?
Join the team at The Plumbing Source, LLC.
Since 2008 we have been delivering quality and affordable plumbing installation and repair in south Denver, Littleton, Highlands Ranch and Parker. As we continue to grow, we're always looking for hardworking, team players to help our loyal customers with their plumbing problems.
Just a few of the reasons team members love working here:
Competitive Pay, Incentives and Bonuses
Health, Dental and Vision Benefits
Paid Holidays and Vacation
Retirement Plans with Company Matched Funds
Paid Training, Earn While You Learn!
Opportunities for Advancement
A Fun Team and Family Atmosphere
Our Mission is simple:
To serve clients with affordable, professional plumbing repair and installation. We are a family-owned business that believes in strong relationships, taking care of the client, superior service and lasting relationships. The Plumbing Source, LLC – Plumbers you can Trust!
---
What we'll ask of you:
Be a Team Player
Enjoy Helping Other People
Have a Willingness to Learn
Keep an Open Mindset
Maintain a Drug Free Lifestyle
If these qualities describe you, then we need to talk. Apply Now
---
What to Expect in the Application Process
Apply Online: Apply to one of our open positions.
Phone Screen: Our team will call you to confirm your information and ensure you meet our minimum requirements.
In-Person Interview: Let's talk! We want to learn more about you and how you fit within our awesome team.
Online Assessments: We use a simple assessment you can complete online to see how you fit in our culture.
Final Screening: Our final check is to make sure every team member can pass a drug test & background screening.
Welcome Aboard! If you make it through the previous steps, congrats! You are on your way to a rewarding career!
---
What is it like being a Plumber?
Heroic, that's what it's like. You'll be taking care of households, factories, and businesses that all look to you as the person who is about to save the day. Individuals who find it rewarding to help people end up loving this job for that reason alone. Yes, you may get your hands dirty, you will be working outside quite a bit and sometimes the hours are demanding. But very few successful people are afraid of hard work, you shouldn't be either.
Job security is another huge plus to being a plumber. Even in eras of difficult times, plumbers are always needed. As a plumber, you are always in demand, which means more job opportunities and competitive wages! According to the United States Bureau of Labor Statistics, the plumbing industry continues to grow faster than many others. While employment growth in most other fields averages around 12%, plumbing employment is set to grow at an exceptional 28%!
Long story short, the employees at The Plumbing Source, LLC love their jobs for several reasons. We're confident you will too!
But don't take it just from us, here's a few words from some current Plumbers.

Still have questions? Drop us a line or give us a call at our main office at (303) 694-4306.
Need a Plumber? Give Us a Call
A+ Rating at the BBB

Contact Us
5922 E County Line Rd. Highlands Ranch, CO 80126
303-694-4306
[email protected]
tpscolorado.com
5922 E County Line Rd.
Highlands Ranch, CO 80126