Garbage Disposal Installation, Maintenance and Repair
Garbage Disposal Installation and Service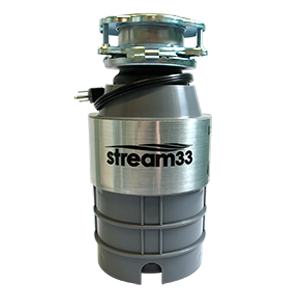 Garbage disposals are one of the most used appliances in your home, and it's important to keep them running smoothly. Call the expert plumbers at The Plumbing Source, LLC if you need your garbage disposal repaired or replaced.
We've been taking care of your friends and neighbors around Highlands Ranch and Parker since 2008 and have great reviews on Yelp, Google and Facebook. All of our plumbing installation and repair is 100% guaranteed, and we're on-call and available for plumbing emergencies.
Common Garbage Disposal Repair Issues
Complete breakdown: If your garbage disposal doesn't turn on, it may just need to be reset. Tripped circuit breakers may also be the cause.
Jammed or Clogged: Food and other items can clump together and jam or clog your disposal. Jams and clogs can often be cleared and don't require any additional maintenance.
Strange Noise: Does your garbage disposal make strange noises?  Sometimes the motor needs to be replaced — but it's often just a screw that needs tightening or some other small adjustment. Blades, bearings, and other parts can become loose or worn and our trained plumbers can quickly diagnose your problem and offer you options.
Humming without disposing or draining: If your disposal makes a humming noise when turned on, the pipe or flywheel may be clogged. Our plumbers are usually able to remove the blockage to get things working properly again.
Leaking disposal: A broken pipe or damage to the disposal could cause it to leak into the space under the sink. You'll want to get this reapaired ASAP as water damage, mold, and other problems can result. We'll assess the problem and offer you the most cost-effective solution.
How Do I Keep my Disposal in Good Shape?
To reduce your chances of having to call a plumbing contractor in the first place, practice good habits such as:
Avoiding putting non-food items in the disposal.
Don't dispose cooking oil or grease in the garbage disposal.
Add only small items of food waste, as large pieces can cause a clog your disposal.
Cut larger items into small pieces first.
Refresh your disposal by running lemon or citrus peels through it (***NEVER put your hand in the disposal***).
Call The Plumbing Source, LLC for guaranteed garbage disposal maintenance, repair or installation. We guaranteed you'll be satisfied with the results.
Need a Plumber? Give Us a Call
A+ Rating at the BBB

Contact Us
5922 E County Line Rd. Highlands Ranch, CO 80126
303-694-4306
[email protected]
tpscolorado.com
5922 E County Line Rd.
Highlands Ranch, CO 80126